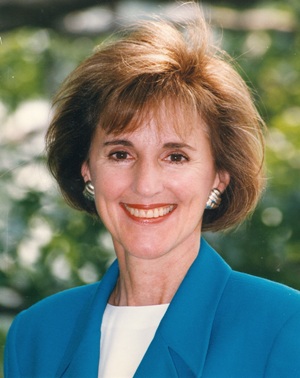 The Grand Priory of the United States of the Hospitaller Order of Saint Lazarus of Jerusalem announced today that, in conjunction with the United Nations Association of the United States of America and the Business Council for the United Nations, they are sponsoring the upcoming seminar, The State of Women Internationally: Where are we and Where are we going?
The presentation will be by Gillian Martin Sorensen, Senior Advisor and National Advocate of the United Nations Foundation.
The presentation on International Women's Day, 02 March 2013, 2:00 to 4:00 PM, at the Hall of Letters 111, Room #100, University of Redlands, 1200 E. Colton Avenue, Redlands, CA 92373.
Ms. Sorensen will receive the honorary award of Companionate of Merit from the Hospitaller Order of Saint Lazarus of Jerusalem in recognition of exemplary achievements in service to humanity.  The award will be presented by Secretary General of the US Grand Priory, Dame Karen Cantrell, DLJ, DMLJ, with members of the California and Nevada Commanderies in attendance.
"The Hospitaller Order of Saint Lazarus is proud to recognize a lifetime of excellence in service to others and present to Gillian Martin Sorensen the Order's Companionate of Merit", stated Dame Cantrell.
Gillian Martin Sorensen is a Senior Advisor at the United Nations Foundation, and is a national advocate on matters related to the United Nations and the United States-United Nations relationship, addressing audiences as diverse as Rotary International and the United States Air Force Academy; university students; staff and Members of Congress; journalists and leaders of civil society. In the last few years, she has made over 554 appearances, speaking about the United Nations and related issues.
As a role model to campus leaders for her activism, Sorensen was invited by the Millennium Campus Network (MCN) as a national keynote speaker and honored as a Global Generation Award winner alongside US Secretary of State John Kerry and fellow global leaders at MCN events in 2011.
Sorensen served in the United Nations as Assistant Secretary-General for External Relations, from 1997 to 2003, on appointment by Secretary-General Kofi Annan. She was responsible for outreach to non-governmental organizations and was the contact point for the Secretary-General with parliamentarians, the academic world, religious leaders and other groups committed to peace, justice, development and human rights.
From 1993-1996, Sorensen served as Special Adviser for Public Policy on appointment by Secretary-General Boutros Boutros-Ghali where her duties included directing the UN's global Fiftieth Anniversary observances in 1995. In that role Sorensen led the planning of conferences, debates, documentaries, concerts and exhibits; the preparation of books and curricular materials, and the coordination of the UN50 Summit at in which l80 Presidents and Prime Ministers participated. As a public speaker, she often represented the World Organization in this country and abroad.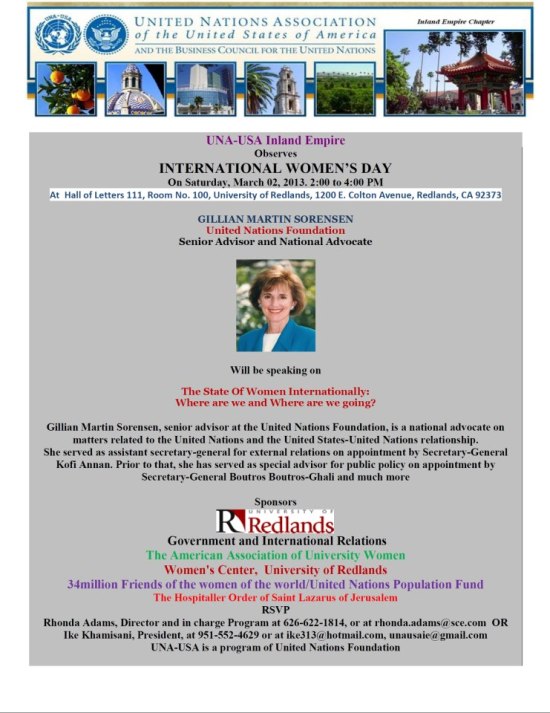 Category: News