Order of Saint Anna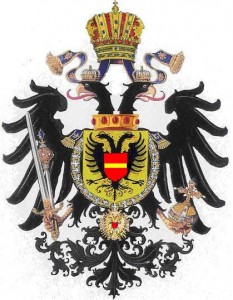 The Grand Priory of the United States is please to have an alliance with the Order of Saint Anna to work towards common goals in the US.
The Order of St. Anna is an Orthodox Chivalric organization known as a "HOUSE ORDER" under the protection and leadership of Their Graces, Count Andrew and Countess Anna Mospak. Their Graces have the full support and blessings of The Holy Archdiocese for the Diaspora in America as well as the support and fraternal blessings of numerous chivalric bodies.
The primary purpose of the Order is supplemental support for orphans both in Ukraine and in the United States as well as other worthy charity. The Order of St. Anna issues donations to the Ukrainian Orthodox Church as well as directly to persons in need and proper charities. The Bishops and/or Their Graces personally oversee the distribution of funds and provide not just corporal care but spiritual as well.
To learn more, visit: http://ordersaintanna.homestead.com