Eliezer Ben-Joseph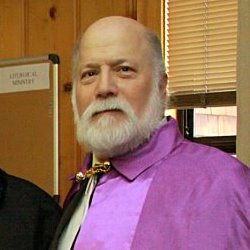 Dr. Eliezer Ben-Joseph has a vast list of credentials that have taken him around the world in order to attain.  Dr. Ben-Joseph is a board certified traditional naturopath (from Clayton College of Natural Medicine) with a full practice residing in El Paso, Texas.  He holds degrees of MD (MA) Medicina Alternativa, and a D.Sc. (Doctor of science) from 'The Open International University For Complementary Medicines' in Sri Lanka. He has received both a BS and MS in science while studying chiropractic and osteopathic medicine in Israel., Ayurvedic medicine in a temple in India, physical therapy in Amsterdam, and lived 2 years in a teepee studying herbology in northern California.
He is also a master herbalist, iridologist, and certified RAYID Master (psychological assessment of the iris of the eye) and an instructor in Polarity Therapy and therapeutic bodywork.
He is a certified personal trainer, a holistic health instructor, and has taught diet, nutrition, therapeutic bodywork, and personal development for over 25 years.
Eliezer was the founding President of the Texas Naturopathic Medical Association, served on the Board of Directors of the American Naturopathic Medical Association, and has sat on the Board of Governors of Capital University Washington D.C.
Quite involved in community service in El Paso, Eliezer has served on the Board of Directors of the Shelter for Battered Women for over 17 years and has served on the Nutrition and Health Commission of the Paso Del Norte Health Foundation for the city of El Paso.
Eliezer is also the host of the top rated "Natural Solutions Radio", a call in talk radio show on KTSM 690 Talk Radio in El Paso, Texas for the past 18 years.
Eliezer owned and operated one of the largest comprehensive naturopathic outpatient facilities in the United States. Dr. Ben-Joseph designed and implemented holistic protocols for the treatment of AIDS, cancer, and other degenerative diseases.
Dr. Ben-Joseph networks with some of the top leading-edge practitioners and innovators in holistic health throughout America and the world.
Professor, Eliezer Ben-Joseph N.D., D.Sc., M.D. (MA), (Medicina Alternativa)
Professor; Open International University Of Complimentary Medicine
Board Certified Naturopath
Knighted in the Sacred Medical Order of the Knights of Hope
Knighted in the Hospitaller Order of Saint Lazarus of Jerusalem
Oklevueha Native American Church